Changing Lives, One Sample at a Time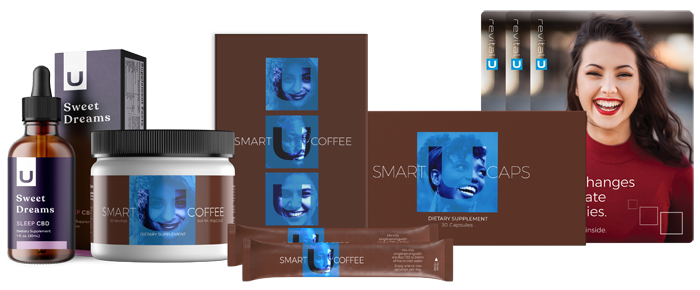 The revital U products are formulated to deliver powerful, self-evident results that lead to life-changing benefits. Everyone has a story—and we want to hear yours! Let us know how revital U has transformed your life below.
Tell us how our products have helped you become a better u!
Jessica's Story
"The taste is great, as is the added energy and focus! I didn't realize how much I'd changed in just a couple months—it's clearly doing something!"*
Fae Morgan-Hayes's Story
"In just six weeks the only thing I changed was one revital U Smart Product a day. The best part for me is my eleveated mood! Everything else is a bonus."*
Sandra's Story
"I love revital U products because of the energy they give me when I work out. They also help curb my appetite and taste great."*
Janet's Story
"4 Months after using a revital U Smart Product."*
Jeremy's Story
"Dropped down 3 Shirt sizes, Thank to one cup a day, of revital U Smart Product."*
Alisa's Story
"revital U has allowed me to manage my weight and gain energy."*
Cheryl & Chad's Story
"We haven't been at this weight for many years."*
Aimee's Story
"revital U has helped me manage my weight and stay focused."*
Bradylyn's Story
"I am humbled to have my life back."*
Kelly's Story
"5 Months after using a revital U Smart Product."*
*These statements have not been evaluated by the Food and Drug Administration. This product is not intended to diagnose, treat, cure, or prevent any disease.