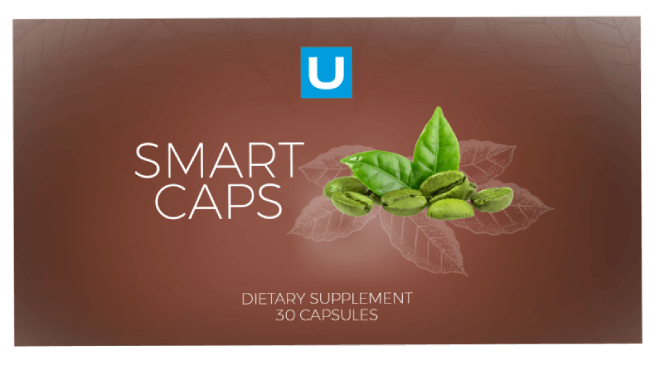 Smart Caps (30 Capsules)
Great benefits, ultimate convenience.
Smart Caps are engineered to be disrupters of brain fog, afternoon naps and avoiding the scale - all without making any radical lifestyle changes.*
Buy More. Save More!
Add to your order and SAVE up to 30%!

Add To Cart
Our ingredients are backed by science.
Our Smart Caps holds an impressive amount of scientifically supported nutrients and ingredients.*
Fast Facts
Ingredient Information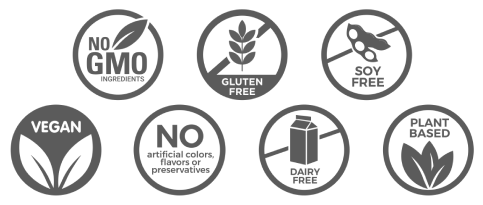 Leanne F.
"Smart Caps is how I survived Christmas! And stayed in size 8 jeans!"
Danielle M.
"One capsule is all it took for me to realize that this is life-changing. I feel amazing, my focus is on point, and I feel like my best self."
Vicki M.
"I used the Smart Caps each morning and Slim Tea every other night. This has totally given me the confidence that I needed!"
Cecilia D.
"Got my Smart Caps samples and started them today! Definitely noticed not being as tired."
Danielle M.
"These Smart Caps are life! They're lifting my mood and boosting my energy."
Kara S.
"I like my Smart Caps! They curb my appetite and I never crave sweets anymore!"
Kris B.
"This has been the easiest, most sustainable, realistic-for-my-life product I've ever been on! No more need to buy multiple things to have it all!"
Stacy E.
"I feel fabulous and confident! It's not all about the weight management, they do so much more! I gained energy, better mood and focus on tasks that I need to complete!"
Gretchen S.
"20 months in and I am still feeling good! I have amazing energy, I feel happy and I love being able to keep up with my 2 busy boys! I said yes to a sample that forever changed my life."
Ciara H.
"Smart Coffee and Caps gave me the energy to workout and the willpower to make better meal choices. Not to mention the enhanced mood!"
Anna O.
"I started on May 22 with Smart Caps. I lost 19 lbs in 7 weeks! I feel much better, my mood is better, I feel more confident and I am full of energy. "
Kayla B.
"The same Smart Caps that have me running around like a super woman, on no sleep, with a sick baby, scrubbing my kitchen floors and baseboards are the SAME Smart Caps that are to blame for the lost inches on my waist."
Bethany H.
"I'm so thankful I have found these Smart products that have completely changed my life. I'm a happier healthier person."
Kim F.
"I always start the day with Smart Caps! All day energy and focus, who doesn't need that?!"
Melanie S.
"So thankful for Smart Caps that helps me not want to nap! "
Debbie W.
"On February 5,2019 I started Revital U products. I am now down 28 lbs and feeling amazing I bought my first pair of size 10 jeans a size I haven't seen in 25 years! This has made a life changer for me."

Energy with
no crash*

Improved
mental clarity*

Increased
focus*

Controlled
appetite*

Physically
alert*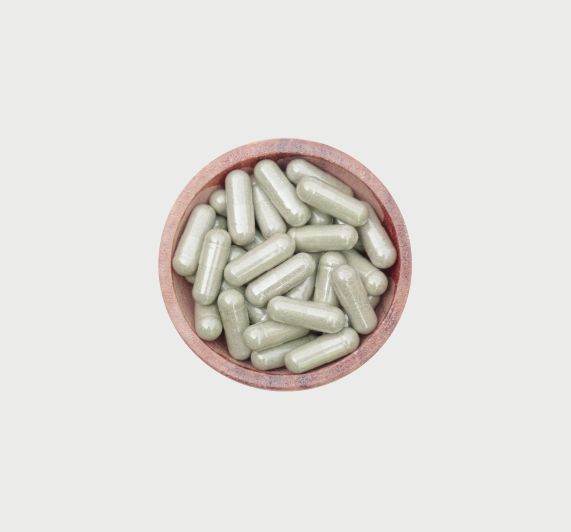 How to use
Smart Caps are ultimate in convenience. You can take them wherever you go!
Just take one to two capsules per day with or without food and start experiencing their power.
Add To Cart
Frequently answered questions
Smart Caps has helped individuals experience ease in weight management, have more overall energy and improved mental focus. Please keep in mind, results vary from person to person.*
Smart Caps are made with a collection of scientifically supported ingredients and nutrients to yield health and wellness results. Smart Caps combine 11 bio-optimized ingredients to promote benefits such as curbing appetite, increasing focus and mental clarity.*
You can enjoy one to two Smart Caps per day with or without food and 4 to 8 ounces of water. When taking Smart Caps, we recommend to restrain from drinking alcohol, consuming food or drink containing caffeine, or taking any other stimulants.
Smart Caps can be taken at any time of the day, but we recommend taking it in the morning, with or after your breakfast. Also, remember to drink plenty of water throughout the day to stay hydrated.
All of our products are manufactured following GMP (Good Manufacturing Practice) standards for dietary supplements.
Time and results may vary based on the individual. You may begin feeling increased physical and mental energy after only one serving. Other benefits, like ease in weight management, may be noticed over a longer period of time.*
All Revital U products, including Smart Caps, are manufactured using state-of-the-art technology and at reputable manufacturing facilities, in the U.S., following the highest standards for product purity, safety and compliance.
One capsule contains 150 milligrams of caffeine, about the same as one large 12-ounce cup of regular coffee.