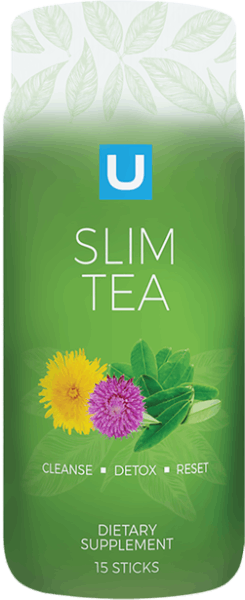 Slim Tea (15 Sticks)
An all in one Cleanse, Detox & Slimming Tea that works while you sleep.*
Buy More. Save More!
Add to your order and SAVE up to 30%!

Add to Cart
Our Slim Tea ingredients are backed by science.
A healthy blend of scientifically supported ingredients to aid natural elimination of toxins.*
Fast Facts
Ingredient Information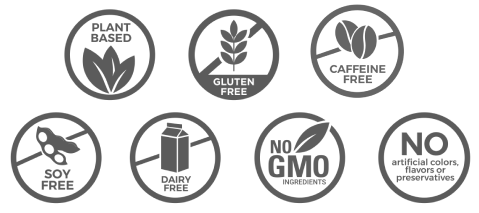 Malorie A.
"Being a lover of health products, I've tried it all. I loved the way Slim Tea tastes and I was shocked at how well it works! I will never go without it now."
Krissi B.
"My favorite thing about the Slim Tea is the taste and that it's caffeine-free. I won't go a month without it!"
Fred P.
"The Slim Tea has helped me cleanse and detoxify. I feel a lot better!"
Lelana M.
"I did my first round of Slim Tea with the Smart Caps. I no longer wonder if my pants will fit and some clothes are loose on me now."
Erika H.
"Slim Tea is super tasty! My bloating is gone, my pants fit so much better. I feel so much healthier."
Katy B.
"I feel happier and more confident with the Slim Tea!"
Katie S.
"Bye bye bloat! I woke up feeling much lighter after drinking the Slim Tea!"

A Prebiotic and
Cleanse Blend*

A Liver Detox
Blend*

An Ayurvedic
Reset Blend*

Slim Tea Is The Natural
Choice For Living A

Healthier Lifestyle*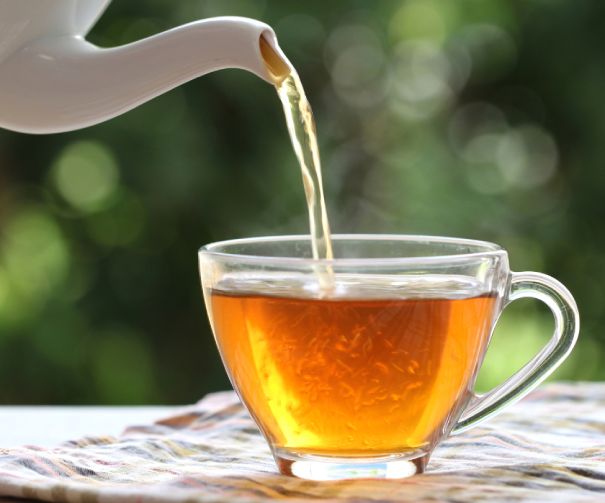 How to use
Before bed, mix one stick (4.7g) with 8oz/240mL of hot or cold water, and enjoy your soothing Slim Tea.
Add to Cart
Frequently answered questions
The newest product from Revital U, Slim Tea is a proprietary blend of plant ingredients that help you cleanse, detox and reset your digestive balance, support liver health and promote beneficial gut microflora for a healthier and slimmer you.*
Slim Tea is an instant tea. Mix the powder in each stick (4.7g) with 8oz/240ml of hot water or cold water. You can also drink Slim Tea over ice if you prefer and get the same benefits.It has an herbal flavor with a hint of sweetness from honey and citrus.
For the best results we recommend drinking Slim Tea at night a little before you go to sleep. It works while you sleep to produce a comfortable bowel movement in the morning. You can also drink it before, during, or after a meal, whatever works best for you. You can expect to feel its results about 8 hours later.*
Slim Tea was designed to gently cleanse, detoxify and reset your body by promoting regularity. Many people find these benefits beneficial for weight management and to promote overall health.*
The Slim Tea generally takes about 8 hours to work. It works gently overnight. Results can vary. When paired with a healthy diet and exercise, individuals may notice a trimmer tummy, more energy, and less bloating. As always, be sure drink plenty of water and be mindful of your dietary choices when kicking off any new healthy lifestyle change.*
We recommend using Slim Tea based on your specific needs. Individuals usually use Slim Tea for about 2 weeks/15 days in a month, or whenever a need for cleansing is felt.*
Slim Tea does not contain any caffeine.
Slim Tea is free of ingredients with common allergens such as milk, eggs, fish, crustacean shellfish, tree nuts, peanuts, wheat or soybeans.