SLIM TEA
Cleanse ■ Detox ■ Reset*
Slim Tea
An all in one Cleanse, Detox & Slimming Tea that works while you sleep.*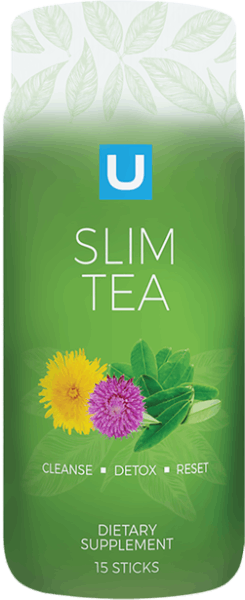 Slim Tea (15 Sticks)
$39.99 - $44.99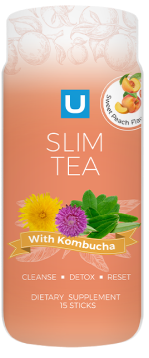 Slim Tea Peach (15 Sticks)
$39.99 - $44.99
REAL BENEFITS
A Prebiotic and Cleanse Blend*
A Liver Detox Blend*
An Ayurvedic Reset Blend*
Slim Tea Is The Natural Choice For Living A Healthier Lifestyle*
SUPER CLEAN
Ingredients that Cleanse, Detox & Reset*
Turmeric
Ashwagandha
Milk Thistle
Senna
Schisandra
Ginger
Apple cider vinegar
Kombucha
Dandelion
Chamomile
Inulin & XOS
DON'T JUST TAKE OUR WORD FOR IT...
"The refreshing peach flavor is delicious and it has all the benefits of original Slim Tea! It's the perfect product!"
-Erin P.
"I'm so excited about our Peach Slim Tea. I promise you're going to love it. I fell in love with it immediately."
-Stefanie B.
"Slim Tea is super tasty! My bloating is gone, my pants fit so much better. I feel so much healthier."*
-Erika H.
THE REVITAL U MISSION
We believe in giving your way to prosperity. Our mission is for Revital U to be known as the most giving company on the planet. We drive towards this vision by working tirelessly to improve lives through our generosity, products and business. Join us in becoming a force for positive change today!
BECOME A BRAND INFLUENCER