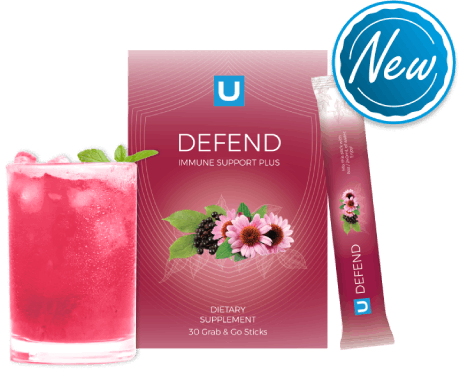 Defend (30 Sticks)
Immune Support Plus
Powered with the benefits of science based herbs, Defend can help to keep your immune system at peak performance throughout the day. It will guard you when you're on the go, at work or school, exposed to large crowds or when your body needs an extra boost!*
Buy More. Save More!
Add to your order and SAVE up to 30%!

Tamika T.
"Defend is my ounce of prevention for things that I encounter on a daily basis."
Demetrius J.
"I'm loving Defend and how it empowers my immune system!"
Subreina T.
"Defend helps me to get ready to face each day and it tastes great!"
Ashley B.
""Defend tastes delicious and I feel amazing! You need this!""
Rebecca R.
""It's so great to have a product that helps your immune system and helps you stay healthy. I felt really good after drinking Defend!" "
Erin P.
""The taste is delicious and love the simplicity! I'm so proud to share this with everyone that I know." "
Chad & Emily S.
""I haven't felt this good in a long time! I love that it can protect you as you're going out into the world." "
Stacy E.
""I know that my body is being fueled and keep my immune system protected all year." "
Kayla B.
""I've never been good at taking a daily vitamin. But with Defend, I love the convenience and how delicious it is!" "
More Vitamin C
Than 10 Oranges In
Every Serving.*
Packed With
Immunoactive
Plant Compounds.*
Energise Instantly
With Natural Caffeine
From Green Tea.*
Only 5 Calories
Per Serving.*
Our ingredients are backed by science.
We have tapped into the most recent advances in nutritional science to create a proprietary blend of ingredients that form the core of our products.*
Fast Facts
Ingredient Information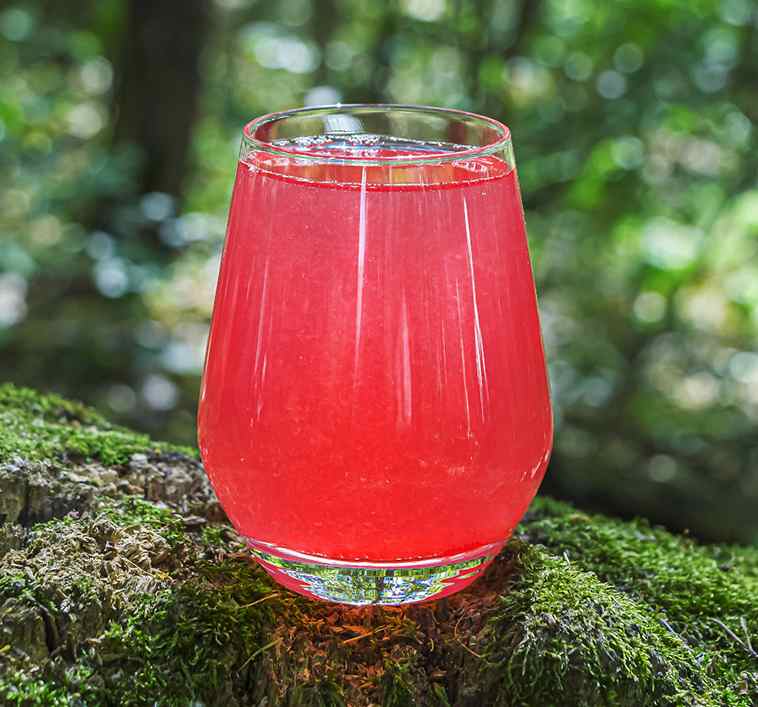 How to use
Mix one stick with 8 ounces of water. Stir until mixture is dissolved. Begin to feel the effects from within!
Frequently answered questions
Defend is an everyday use immune support supplement that energizes as it defends. It can empower your immune system to protect you with*:
Essential vitamins C, D and Zinc to strengthen your natural defenses.
European Black Elderberry, Echinacea and Larch to stimulate immune response.
B vitamins and Green Tea caffeine for energy.
Mix one stick (3g) with 8 ounces (240ml) of water. Stir until dissolved. Defend can be enjoyed one to two times per day to Defend and energize you every day. You can also mix 2 sticks (2 servings) in a standard 16 oz. bottle of water*.
Defend has an irresistible sweet berry flavor with no sugar and only 5 calories per serving!
Defend can be taken ANY time of the day! Many people enjoy Defend as a lunchtime beverage or as afternoon refreshment.
Defend is completely sugar free. It uses a combination of natural stevia leaf extract and monk fruit extract to sweeten.
Each serving of Defend provides more vitamin C than 10 oranges - 1,000mg.
Each serving of Defend contains 100 milligrams of natural caffeine from Green Tea leaf extract, which is similar to the amount found in an 8-ounce cup of regular coffee.
Yes, Defend is gluten free. It also does not contain dairy, eggs, fish, crustacean, shellfish, tree nuts, peanuts, soybean or wheat ingredients.