Get Fit Bundle!
Your Choice Of Smart Product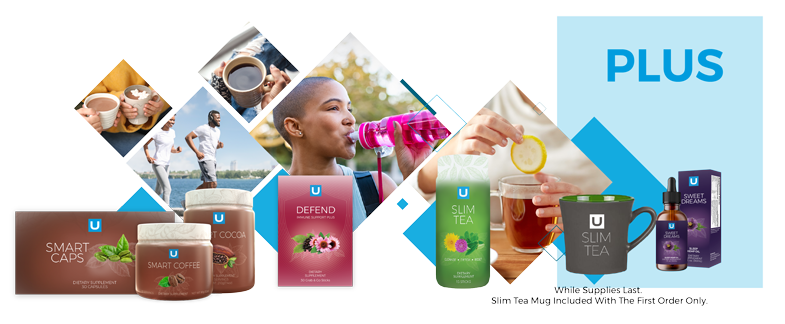 ---
Retail Value: Up To $204.96
Strengthen Your Immune System!*
Defend
Energy & Weight Management*
Results may vary.
The Sample First Company®
Millions Of Servings Don't Lie! Find Out Why Hundreds Of Thousands Of Customers
Enjoy Our Products!
Jenn D.
"One of the many reasons why I love Sweet Dreams: the all natural ingredients! It has changed the meaning of sleep for me."
Kari L.
"I tried the Smart Coffee samples and immediately fell in love. I drank those samples three days in a row and I've never been so productive in my entire life."
Darci R.
"Smart Caps not only helps me shed inches but gives me energy! Old me is dead and gone!"
Anita C.
"I feel so much happier and healthier! I'm running 5k 3 times a week, and I'm loving it. "
Rudy R.
"Game changer with Revital U! ENERGY! RESULTS!!"
Beth B.
"I had forgotten what "good" really felt like before I started these Smart products!"
Edwina C.
"The before photo is Aug 2018. I lost 73 lbs so far (after photo May 2020). My health has improved and I look and feel like a different person."
Erin P.
"After I drink my cup of Smart Coffee, I feel the control set in! I don't crave those sweets anymore! My energy is high and I feel like getting things done. I found my worth and I'm living my best life with my Smart products."
Kari H.
"I started on Jan 2020 weighing 223 pounds. June 2020 I weigh 201! Revital U is something I will never stop doing!"
Camille T.
"I felt immediate results. Mood, energy, focus! I've tried a lot of products but this one has been the easiest with the best results."
Amber H.
"These Smart products are changing my life. Hands down nothing compares to Revital U!"
Alfredo R.
"In April 2019, started my Smart products. I'm down 50 pounds since August 2019. My weight loss journey has not been easy but I can honestly say Revital U products have helped me along the way."
Jennifer H.
"Started my journey 3 months ago, I have lost 24 pounds and 7 to 8 inches off my waist. The Slim Tea is my favorite along with the Smart Coffee and Smart Caps!"
Araseli V.
"June 2018 was the beginning of a new me! I don't regret one bit of it other then not starting sooner. I was the biggest skeptic out there! By August 2018 I had lost 30 pounds and I couldn't believe it! I love my Smart Coffee! Here I am, September 2019, with a total of 36 pounds down and maintaining! Thanks RevitalU! "
Monthly VIP Access
When you become a monthly customer to one or
more Revital U products, you enjoy;
FREE Shipping with 3 consecutive months of product billing
and successful payment beginning month 4!
Automatic Monthly Delivery Of Your Favorite Revital U Products
Save Up To 44%
Skip or Cancel Anytime
Exclusive Savings on Dining, Retail, Prescription, Travel, Teledoc,
Vision, Dental And MORE!
One to two cups a day is all it takes.
Our Smart Coffee includes a proprietary blend of 11 Bio-Optimized ingredients to help curb your appetite, boost your energy and improve mental focus. Results that you start experiencing immediately.*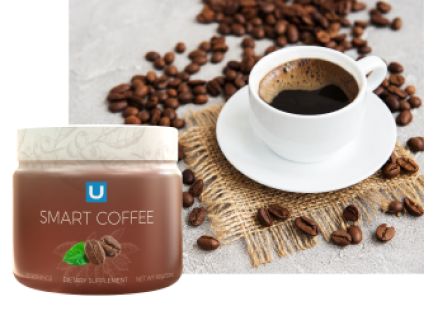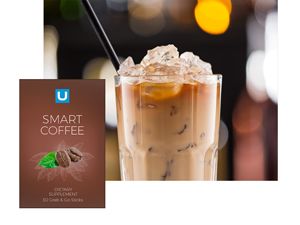 Put on your thinking caps.
Ultimate in convenience, Smart Caps are engineered to be disrupters of brain fog, afternoon naps and avoiding the scale - all without making any radical lifestyle changes.*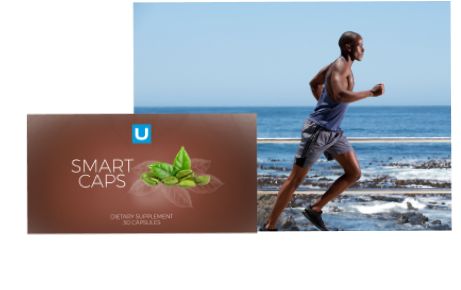 Boost and Fortify Your Immune System!
Powered with the benefits of science based herbs, Defend can help to keep your immune system at peak performance year round, especially during the cold and flu season!*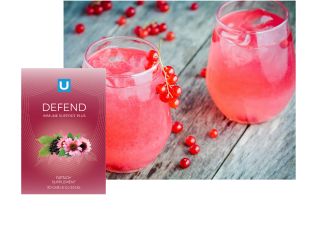 Cleanse. Detox. Reset.
Scientifically formulated to support your body's natural detoxification function, resetting the healthy microflora in your gut. Our soothing herbal tea with a hint of honey and citrus works gently overnight to promote cleansing and fits into your weight management program effortlessly.*
Revitalize yourself for the day that lies ahead.
From a full spectrum phytocannabinoid-rich hemp extract, our Sleep Hemp Oil is scientifically formulated to help promote a sense of calm and restful sleep, while revitalizing you for the day that lies ahead.*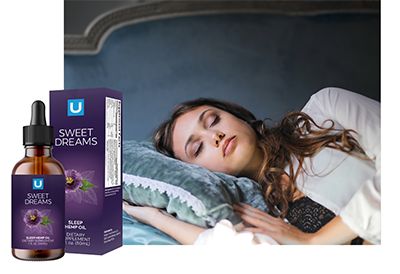 Focus never tasted so sweet.
At only 15 calories, our decadent Smart Cocoa is so smart, it can help suppress your appetite, boost your energy and help you stay focused.*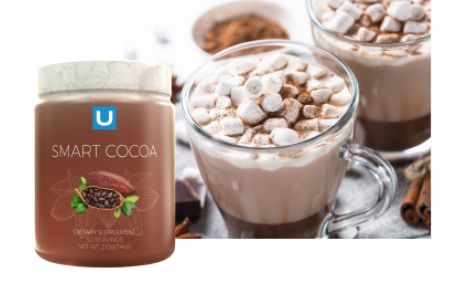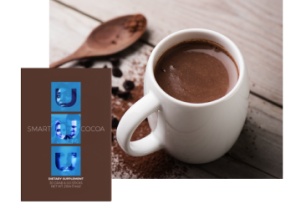 Our ingredients are
backed by science.
Revital U Smart products are now better than ever before. Based on highest quality natural ingredients validated by leading-edge science, our products are designed to yield powerful results and effects that you can feel right away.*
Shop Now

Money Back Guaranteed
Not 100% satisfied with your first order? Contact our support team and return the item within 30 days from the order date.
Sample & Earn
Build your virtual sample business
More than just revitalizing products,
Revital U offers a life-changing way to earn
an additional stream of income.
Learn more